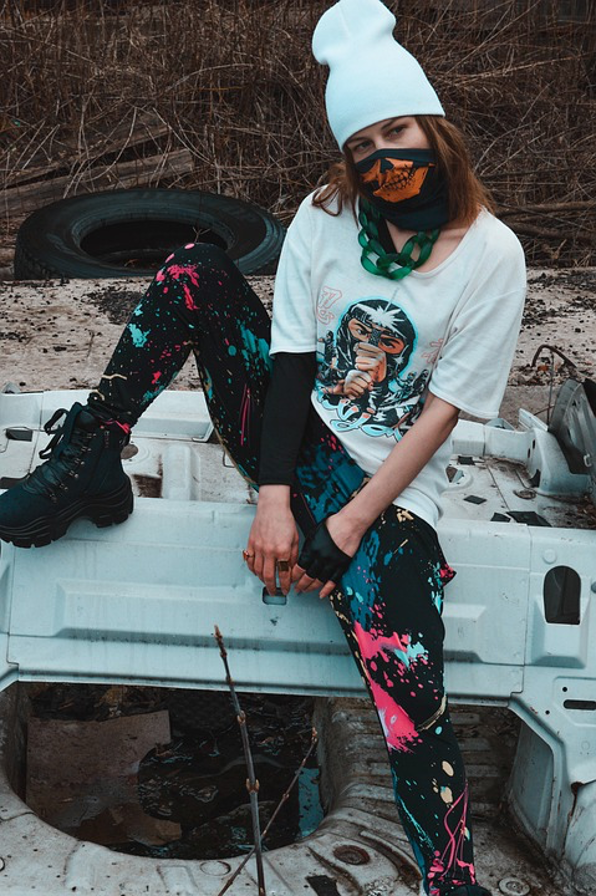 22 Apr

3 Most Powerful Ways To Create A Trendy Movement With Fashion
When creating a trend, you want others to get interested in your style so people will follow what you're doing.
1. Being Yourself Is More Authentic And Will Make A Lasting Impact The People Then trying To Act Like Someone Your Not Like
It First Starts with You Then it Spreads To Other people. When trying to be original and authentic, it is always wise to just be yourself and people will perceive you to be a trendsetter. Standing out as an individual is a huge accomplishment. Most people have a difficult time developing a style that is unique. It is always easiest to just copy your friends. Social media has become a platform for the development and debut of new trends worldwide. Social media viewers will have an affinity towards certain trends and will copy them in order to develop a style of their own. If you are a leader of your friend circle and develop a unique style of your own that is true to your character, chances are you will see other people copy your style as well. People will resonate with this and will copy it in order to feel fashionable. The youth are a huge part of how trends grow and spread around an entire region, from neighborhood to neighborhood. Trendy fashion ideas are being born and shown to the masses daily through social media.
* Developing a unique style is a way you can brand yourself and be unique.
* New trends set you apart from everyone else and that competitive edge in fashion is what everyone is chasing.
Going out to become a part of the culture will help you interact with new people and make new friends.
2. Become Endorsed By Popular Influencers And Celebrities To Help A Fashion Trend Go Viral
When people see their favorite celebrity wearing a new fashion style, it's a powerful statement. In our society, celebrities have tremendous power to influence the culture of the masses. Everyone that watches their favorite celebrities always try to emulate them and bring it to their local neighborhood. When growing up, high school and college are an important time for people to develop their own sense of fashion style. The youth control which trends and styles develop into successful brands. Young minds typically borrow their sense of style from celebrity fashion because these individuals serve as cultural leaders and are highly influential. Once a particular brand is discovered, the style can become very popular and will be worn by everyone. Celebrities are even coming out with their own brands that are more authentic to appeal to the youth. However, celebrities are constantly bombarded with requests to endorse people's companies. A celebrity endorsement is very difficult to get and will often require monetary compensation. You must play your cards wisely in order to acquire a celebrity endorsement, and you must make sure your products are useful to people.
* Magazines are a great place to see new trends that come out and can serve as a template for a new look.
* People are more trusting of brands that are created by their favorite celebrities.
* Celebrity endorsements are difficult to get.
* Its starts in your city then it spreads around the world
* Being original one of kind
* Turning a bad situation into a good situation, there's always a counter
Going to areas with popular clothing boutiques is a great way to meet new fellow trends setters and influence the market.
3. If Your Products Are One Of A Kind And Appealing, Finding A Premier Shopping Boutique That You Can Make A Consignment Deal With Is A Great Idea.
Popular clothing boutiques are becoming the most popular places to find new trends. You will need to establish a relationship with a boutique in order to have them feature your own clothing in their store. The stores are even hosting periodic releases of new clothing from popular brands in events that they call "drops." Clothing and shoes at popular boutiques are flying off the shelves. If you show up on a day the store is doing a drop, you will see a large line of people ready to make a purchase. Clothing sold at popular boutiques is always up to date, so you will unknowingly be wearing the latest trends if you don't have the time to research current fashion trends. Everyone wants to be a part of a group to fit in or be popular, so the urge to stand out in a crowd is a strong instinct we have in order to attract the opposite sex. The movements behind some of the brands sold at boutiques are huge. The potential customer base you could have by having your own company's clothing at a boutique is enormous. Youth all over the nation embrace the trends and some will even wear them religiously. Exploring around cities and finding niche boutiques that have rare clothing is important because this is a part of a process that should become a ritual. Trends are constantly evolving, so you can't become complacent with just one trend. You need to make sure you are staying up to date with the current trends so that you will never be perceived as being out of touch. Once you find a boutique that you feel confident will fit the style of your brand, you will need to visit the boutique regularly in order to stay up with the current trends. It can be difficult to maintain this routine with your already busy life, but this is the work you need to do in order to become an influential person in your own environment. This will help you become a familiar face at the store and it will be much easier to establish a consignment deal with them if they know you well. Once you have identified the current trends, you will have a better idea if your own products will be able to compete with the current market standards.
* Find popular boutiques in your city that sell clothing that fits the style of your clothing company.
* Visit the store frequently to become a familiar face there.
* Once you have established a comfortable relationship, show them your product and let them know you would like for them to feature your clothing on consignment.
* Having supporters that you can bounce ideas off of