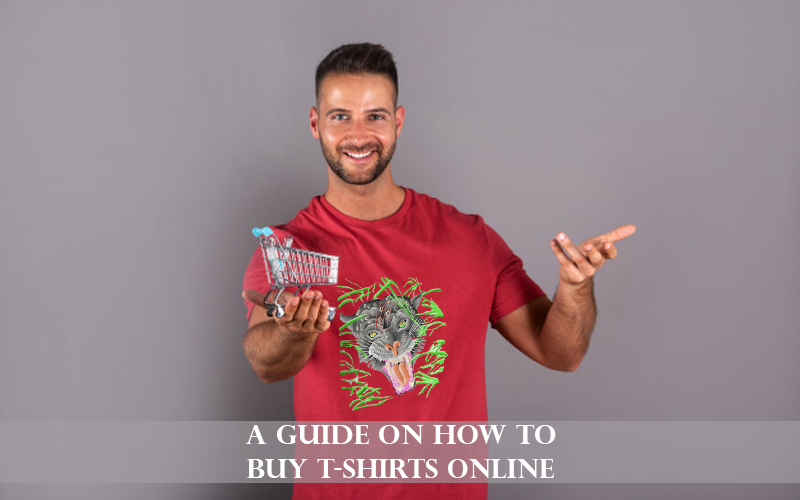 21 Sep

A Guide on How to Buy T-Shirts Online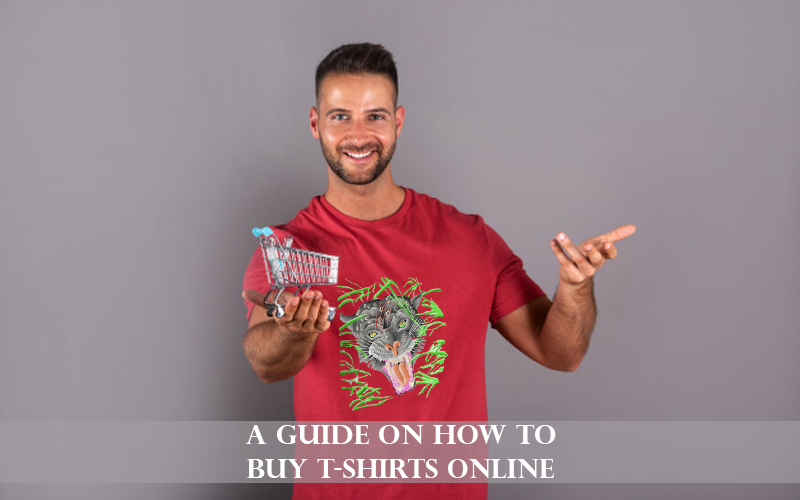 We think almost everyone we know has a T-shirt tale to tell – a favorite t-shirt and an accompanying story. Even your t-shirt can tell you stories – a fascinating tale of an underdog starting as underwear and then reaching superstardom as a coveted outer garment – the type of stuff blockbuster movies are made of.
A T-shirt can adjust to any situation, be it a disco club, a political march, or a corporate meeting– the versatility of t-shirts doesn't need much validation. A good-quality yet affordable t-shirt is an article of go-to clothing for many people around the globe.
However, not all T-shirts are created equal. Some are better than the others – But how to tell the difference? – What to look for when buying cheap cool t-shirts? This blog aims to highlight these simple but important factors.
You can find out the different measures to select the perfect t-shirts in this blog as well as some useful tips.
Buying Online T-shirts
Fabrics
Choosing the T-shirt according to the fiber content and fabric should be number one on your priorities or considerations list.
T-shirt fabrics are typically 100% cotton, 100% Polyester, a mix of cotton and synthetic fibers, or a blend of synthetic fiber, rayon, and cotton. Jersey material is used for thinner and cheaper t-shirts, whereas a sweatshirt jersey is used for thicker shirts. More expensive and drapey t-shirts have an interlock fabric while cotton spandex is used for stretchy t-shirts.
A person's comfort level, if it matters to you, will depend on the fabric of your t-shirt– and this is dependent on the place where you spend most of your time when wearing your t-shirts.
A 100 % cotton fabric is an essential fabric blend for a T-shirt worn in moderate to hot climates. However, if you are going to be in an air-conditioned place, even if you live in a tropical climate, it will not matter if your t-shirt has synthetic fibers or polyester fibers mixed with the cotton fibers. And you might even embrace the synthetic fibers due to the additional benefits they provide – like less shrinkage after wash, colorfastness, durability, wrinkle resistance, stability, and hassle-free maintenance.
Color Of The Shirt
Again, this depends on personal preferences – and other factors like the age and gender of the wearer, the best color combinations according to the color wheel, body size, skin and eye color, time of the day, occasion, fashion trends, star signs and lucky colors, and the wearer's personality.
Cut And Style Of The T-shirt
The most popular style of t-shirts includes short sleeves with a crew-neck. However, it does not end there. There are several different t-shirts and styles to rock them, which includes layering multiple t-shirts one over the other – these are dependent on the individual's fashion sense and trends of the moment.
The Printed Design
The designs printed on the t-shirt can often take precedence over the type of fabric and everything else. The cool texts, artworks, and quotes on the t-shirt fronts usually attract you to buy one in the first place, and all other factors can fade away if you've taken a liking to one. If the design hits the spot, t-shirts can become worth their weight in gold for some people.
Price of the Shirt
Price is a significant consideration when you buy online t-shirts and a very personal one. You get what your budget can afford. Nothing more worth-saying.
Size And Fit
There were once rumors about a trend among women to shop in the young teen's section. Those increasingly small clothes made them look smarter or something like that. Some people give more importance to size and fit than others. And if you belong to the latter category, just pick one in the same size as the one you normally wear. Unless you want to go to the shop and try them one after the other, but this becomes an issue when you are buying online. The size can vary among different brands. The best thing is to get a measuring tape, measure your chest size and shoulder width, and double-check the size chart given for every brand.