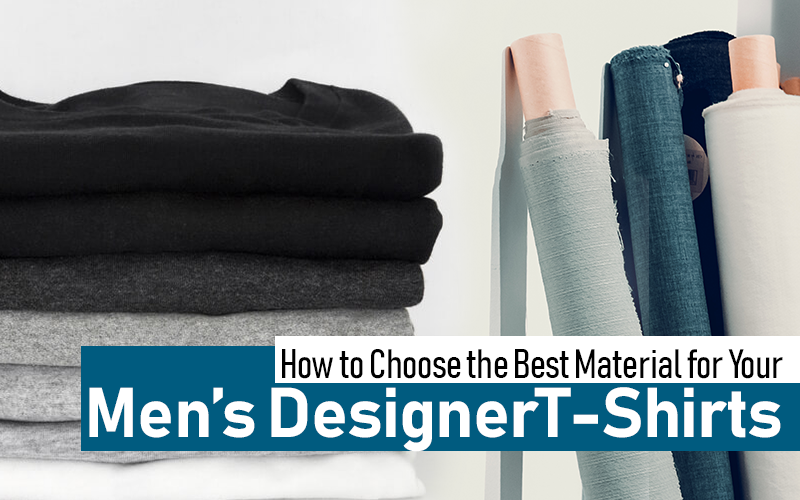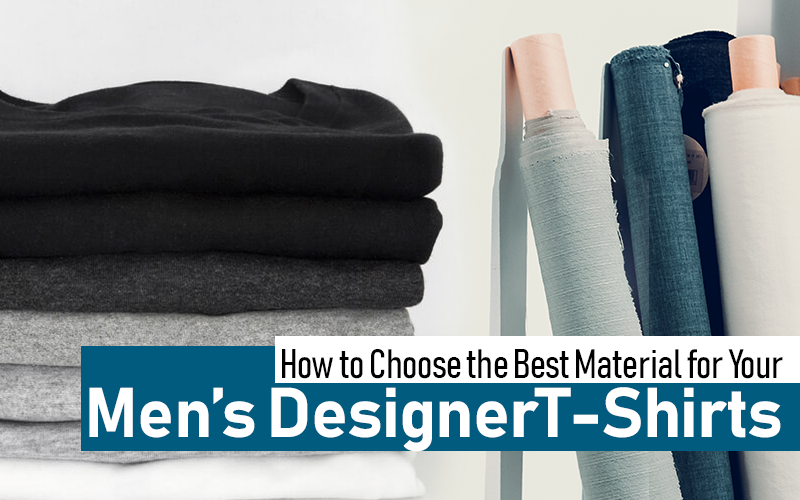 02 Dec

How to Choose the Best Material for Your Men's Designer T-Shirts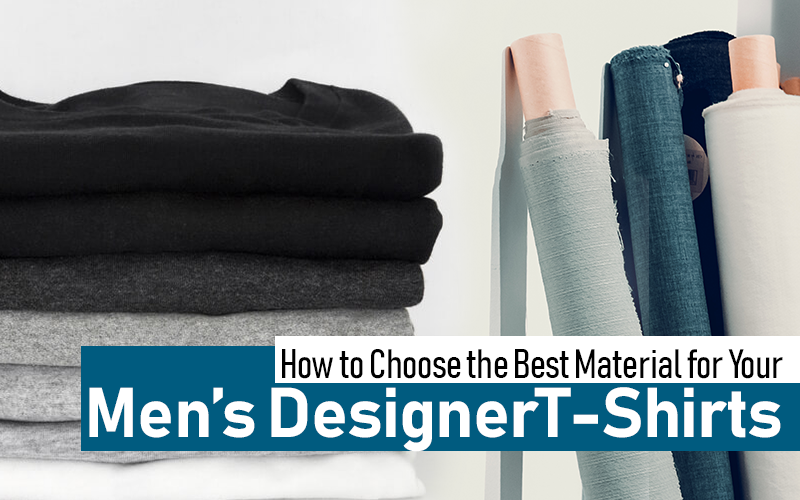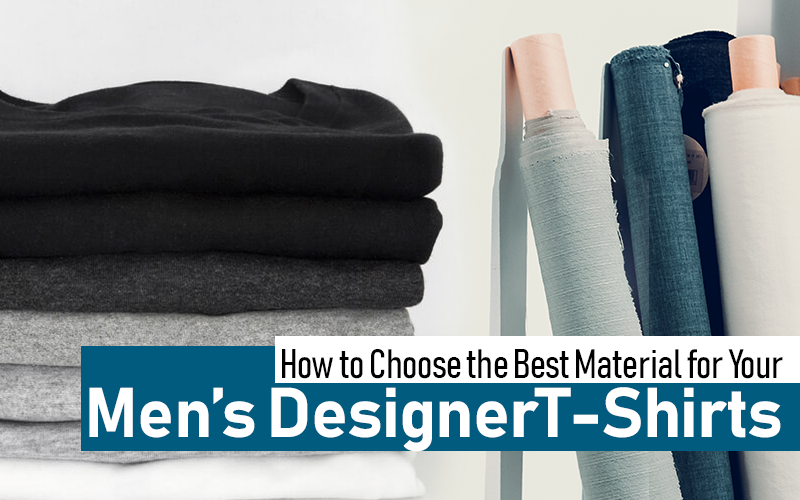 If you are thinking about how to choose men's designer T-shirts, you will surely have discovered that endless fabrics, depending on what you need them for — cotton t-shirts, ringspun, polyester, and so on. Most people are surprised to know the number of materials for designer t-shirts that exist is not even considered when choosing these T-shirts.
At Last Heroes, we have designer T-shirts for men. The material you select will depend on its use since we have materials for summer t-shirts, materials for casual wear, and materials that work differently depending on the type of print selected. While some materials are recommended for a specific purpose, others are chosen for convenience or budget reasons.
How to customize shirts and select the best material for them?
Cotton is undoubtedly the most popular material within custom designer T-shirts. However, did you know that there are different types of cotton to choose from? Some of the most common are pre-shrunk cotton, ringspun cotton, or spun cotton, but there are others that are less known. There are also hybrid fabrics, which are made of different mixed materials such as cotton with polyester.
What are the benefits of each of these materials for custom T-shirts?
The vast majority of materials have multiple advantages, but you must always assess the budget available, and also, what functionality they will have. Below you can find the advantages of the most common materials used in t-shirts.
RINGSPUN COTTON T-SHIRTS
➤ It is light and fresh cotton.
➤ For the user, ring-spun T-shirts provide a more solid and delicate finish.
➤ Its fibers are stronger, so your garment will last longer.
➤ Perfect for those looking for a fashion and high-quality material.
PRE-SHRED COTTON T-SHIRTS
➤ This type of cotton assures you that it will not shrink when washed.
➤ It is a thicker, heavier, and higher grammage fiber.
➤ It is cheaper than other types of cotton shirts.
➤ Ideal for farewells, events, and all who have a specific budget.
➤ T-shirts in different colors.
POLYESTER T-SHIRTS
➤ Absorbent fabric facilitates evaporation and sweat removal.
➤ It practically does not shrink.
➤ It is more resistant and durable than cotton.
➤ It is perfect for sporting events and training.
POLYESTER AND COTTON MIX T-SHIRTS
➤ This mixture gives the garment higher resistance.
➤ Stains will be less noticeable than on a 100% cotton T-shirt
➤ This mixture is often softer and more durable than other materials.
➤ In quality/price is a great choice.
Within these types of fabrics, you can find a variety of styles, colors, and shapes to choose from, be they organic cotton shirts, cotton and elastin shirts, polyester shirts, among others.
How to select the material depending on the printing technique?
➤ One of the points to consider when selecting the right material is the type of print chosen.
➤ Textile sublimation requires that the fabrics of the custom T-shirts be made of polyester.
➤ DTG (Digital Textile Printing) needs the shirts to be made of cotton in at least 80% of its composition.
➤ Custom t-shirts in cut and transfer vinyl must be made of fabrics that support 180.
➤ Screen printing supports any type of fabric.
➤ Custom embroideries can be applied to any type of garment, although we always recommend that they have a good weight so that the result is optimal.
Hence, it is suggested to take some time to select the type of fabric that suits your needs carefully and will ensure that you get the most out of your designer T-shirts for many years. If you want more help and advice on the type of shirt that best suits the final product you want, get in touch with our specialists!
Where to buy quality men's designer T-shirts? Check our web store to select the best men's designer T-shirts for your budget and design.
How to know if a shirt is of good quality?
➤ Weight: lightweight? It is good
➤ Touch: greater softness is excellent (natural fibers are soft)
➤ Tag: check that there is a high proportion of natural fibers
➤ Type of fabric: interesting mixing with elastic fibers
➤ Transparency: the greater transparency, the worse durability
➤ Symmetry: verify that it is symmetrical in its seams
➤ Seams: pull the seams and check their quality
➤ Interiors: check the quality of the seams and look for sewing tape
➤ Hem: must be generous and broad
➤ Fabric: stretch the material and see that it quickly recovers its initial state
Remember that the idea is not to look for the most professional method possible if not, the method you can do in the store itself that tells you that it sells quality t-shirts.
Tips for identifying quality shirts:
We have already seen them briefly before; however, here you have all the fully detailed information.
We think that a shirt that weighs more than another will probably be of better quality. If you don't slip it with the dye, of course!
Natural fibers are usually softer to the touch than synthetic fibers. Therefore, if a fabric when touched is quite thin, it will be a higher quality clothing.
Textures
So softness is excellent too.
The label is linked to the previous section. In fact, on the label, you can see the materials that make up the fabric. The ideal proportion is that there is more than eighty percent of natural fibers, while synthetic fibers are around twenty, ten, or five percent. These combinations are usually quite good and are generally quite quality shirts.
It is related to the two previous sections, and we can have controlled that eighty percent or more are of natural fibers and the rest of synthetic fibers. There should be a small percentage of synthetic fibers because, in the long run, it will help the shirt maintain its shape. Keep in mind that natural fibers, usually, when washed, lose size.
You can buy the affordable designer t-shirt here!