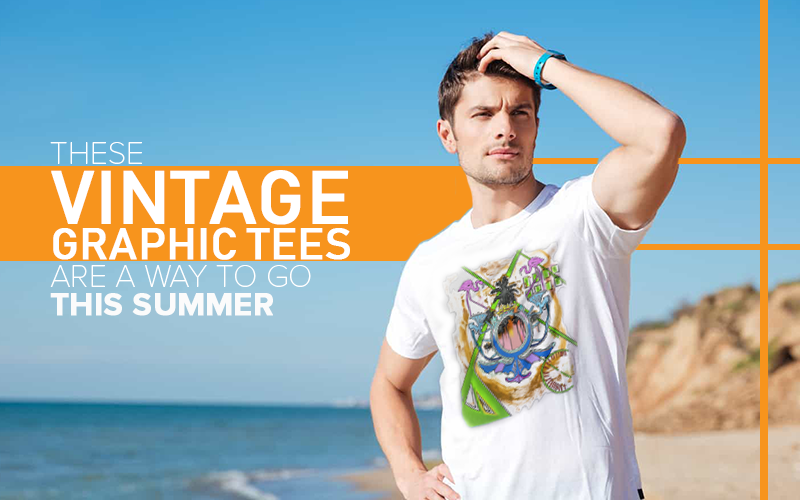 03 Feb

These Vintage Graphic Tees Are A Way To Go This Summer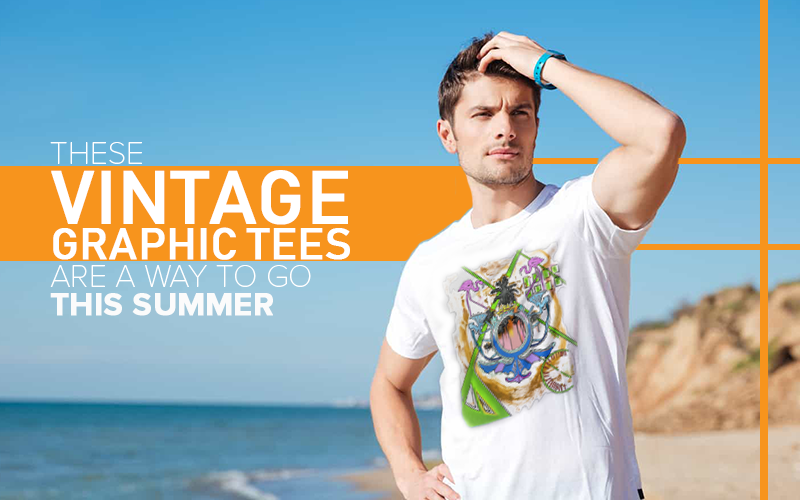 With summer in sight, why not get your hands on some cool apparel to wear this season. How about buying a few vintage graphic tees online?
Graphic tees are growing popular with everyone, thanks to their sarcastic, humorous, and cool images. They are a sure-fire way to add a bit of coolness to your personality, along with some statement impact to your style too. They can be handy when trying to pass a message, or even making people laugh when you meet them first time. Since they are available in various designs and styles, whatever your style, you can find a vintage graphic tee out there to go with it,
Here are some of the best vintage graphic tees available online – from the top brands in a wide variety of style and color.
1. Mickey Mouse Camo Disneyland World Vintage Tee
This Mickey Mouse vintage t-shirt is officially licensed from Disney. It's a high-quality tee made from 100% soft, comfortable cotton fabric. The design of the t-shirt is fantastic, and the fitting is excellent. Besides, it's easy to wash when it's dirty. This vintage tee is available in various sizes and colors, so it's easier to get hold of one that you really like.
2. Dolce & Gabbana Superhero Tee
When it comes to buying graphic t shirts online, this tee should be on the top of your list. This Dolce & Gabbana Superhero t-shirt is retro-inspired, having a playful design of a hero in front with bold block lettering and stars aplenty. On its white background, the contrasting collar and cuffs give it an eye-catching look that helps this shirt to stand confidently on its own.
3. Cartoon Network Men's Throwback Classic Tee
This is one vintage graphic tee that is available at the best price despite its overall quality. It is made from 100% cotton that gives it a soft feel and makes it comfortable to wear. The print on the t-shirt is pretty nice – showcasing many famous cartoon characters – while the fit is as good as you expect. It's undoubtedly a vintage graphic tee for someone who loves throwback cartoons.
4. Urban Outfitters Friends Logo Tee
Providing the quality it offers, this graphic tee isn't expensive, as one would expect. It comes with excellent fabric and print, yet a very cheap price tag. This tee is made from ultra-soft high end combed cotton, which gives a soft, gentle feel. It doesn't rub or irritate and feels great on the skin. It's one casual graphic tee that you won't hesitate to wear anytime this summer.
5. Rolling Stones 89 Classic Tee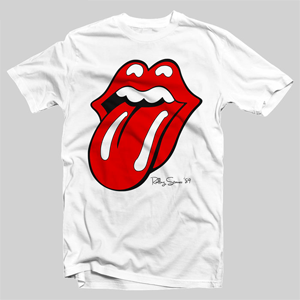 It is a classic T-shirt from rolling stones that has a faded and distraught design. The t-shirt features the band's iconic tongue logo and text that reads "Rolling Stones 89". The tee is made from 100% cotton and comes in two colors – white and black. Moreover, they are available for both men and women in different sizes.
6. Trevco Jaws Movie Poster Retro Vintage Graphic Tee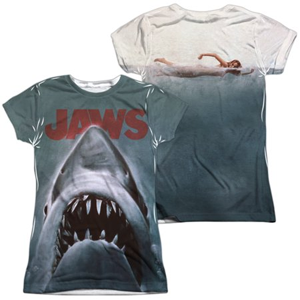 For anyone interested to buy graphic design shirts online, the Trevco Jaws Tee is not the one to miss. The tee has a retro vintage design that helps recall everybody's memories with the thriller "Jaws." Besides, the quality of the graphic tee is impressive. While the quality graphic on the front is large and fills the entire body, the quality of the fabric is excellent and feels good too.
7. DC Comics Superman Logo Classic Graphic Tee
Amongst all vintage graphic tees, the Superman logo tee still holds its position on the top. From kids to adults and old, this is one classic tee everyone loves to wear. The Superman logo is made from 100% cotton and available in a variety of colors – royal blue, white, black, and heather. From the design perspective, it features a crew neckline and logo at the center chest.
8. DC Comics Batman Logo Classic Men's Performance Graphic Tee
The Batman logo tee is one of the most selling graphic tee ever, which certainly doesn't need any explanation why. It is an officially licensed DC Comics product made in 100% cotton and available in various sizes for men. The batman logo on the tee makes a fantastic graphic for designers to put on a t-shirt and come up with evr evergreen apparel for summer wear.
9. Che Guevara Revolutionary T Shirt
It is probably one of the most iconic vintage graphic tees you can buy for yourself this summer. This graphic t-shirt features the graphic of socialist figure Che Guevara, who is still quite popular among the youth even after decades. This revolutionary graphic tee is available for everyone – from men, women, and the youth in a variety of sizes and colors. Overall, the tee is lightweight and has a classic fit design. Moreover, it has a double-needle sleeve and body hem.
Hopefully you have picked the shirt you are going to rock this summer.